Introducing our Smart Pet Ball Toy – the ultimate playtime companion for your furry friend. This toy rolls around automatically, engaging your pet and keeping them entertained. After 5 minutes of no interaction, the toy stops working, encouraging your cat to take a break and rest.
Not only does the innovative toy keep your pets entertained for hours, but it also works on various surfaces such as carpet, hardwood, and tiles. Your cat can play with the toy anywhere in the house for hours. In addition, the toy is designed to withstand rough play and ensure long-lasting use.
When your cat is ready to play again, a simple touch of the toy will reactive it. The toy operates quietly, making it perfect for households with noise-sensitive pets. 
With its innovative design and features, our toy will provide endless entertainment and physical activity for your furry friend. Give your cat the gift of playtime with this must-have toy.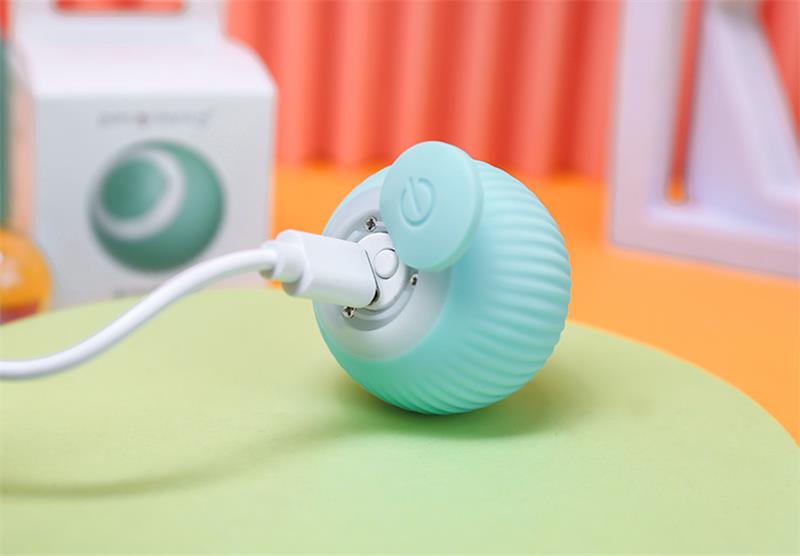 USB type c charge
Rolls around automatically to engage pet
Auto-off after 5 mins of no interaction
Touch reactivation will keep pet engaged
Quiet operation for noise sensitive pets
Works on various surfaces (carpet, hardwood, tiles)
Smart Pet Ball Toy Instructions
1. Remove the Smart Pet ball Toy from its packaging. 
2. Ensure that the toy is full charged.
3. Turn on the toy by pressing the power button located on the toy's surface. 
4. Place the toy on a flat and open area, away from any obstacles. 
5. Encourage your pet to approach the toy by calling them or showing them a treat. 
6. Observe your pet's interaction with the toy and ensure they are enjoying the playtime. 
7. After the play session, turn off the toy by pressing the power button again.
8. Clean the toy after usage to ensure its cleanliness. 
9. Store the toy in a safe place until the next paly session.