The Comfy Plush Pet Bed features a waterproof non-slip bottom with point beads that provide stability and prevent slipping. Its cozy donut shape design with raised edges provides a sense of security and helps to promote better sleep. Filled with high-quality cotton, this bed is soft, fluffy, and perfect for pets who love to cuddle.
The Comfy Plush Pet bed comes in a range of sizes from S to XL, making it suitable for pets of all breeds and sizes. Plus, with a variety of colours to choose from, you can find the perfect match for your home decor.
Give your furry friend a comfortable and stylish place to rest with our donut-shaped pet bed!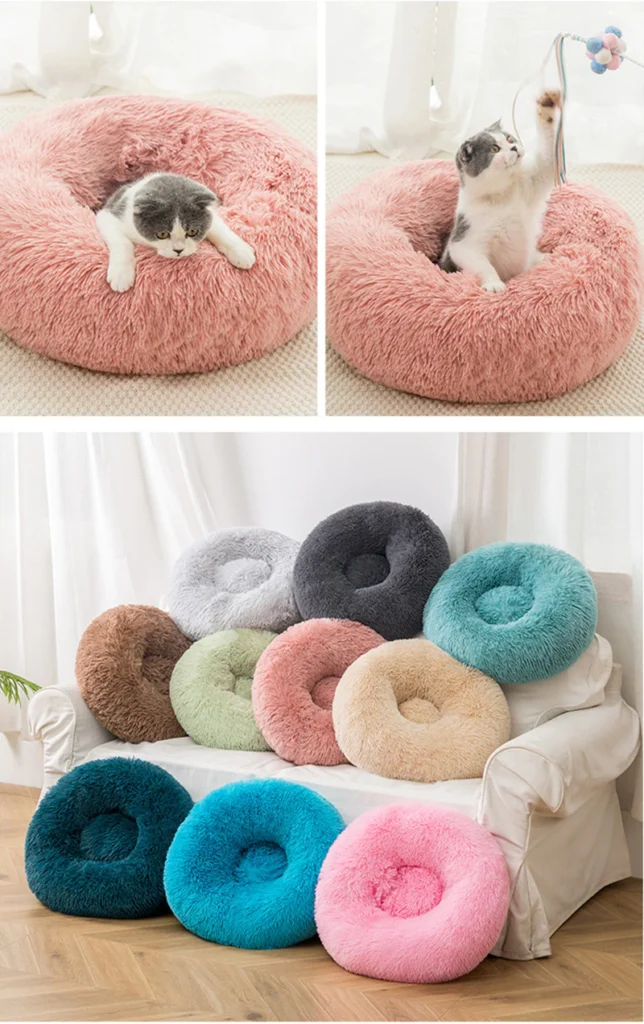 Made from high-quality plush material
Waterproof non-slip bottom with point bead design
Raised edges to prevent pet from falling out
Filled with high-quality cotton to keep bed soft & warm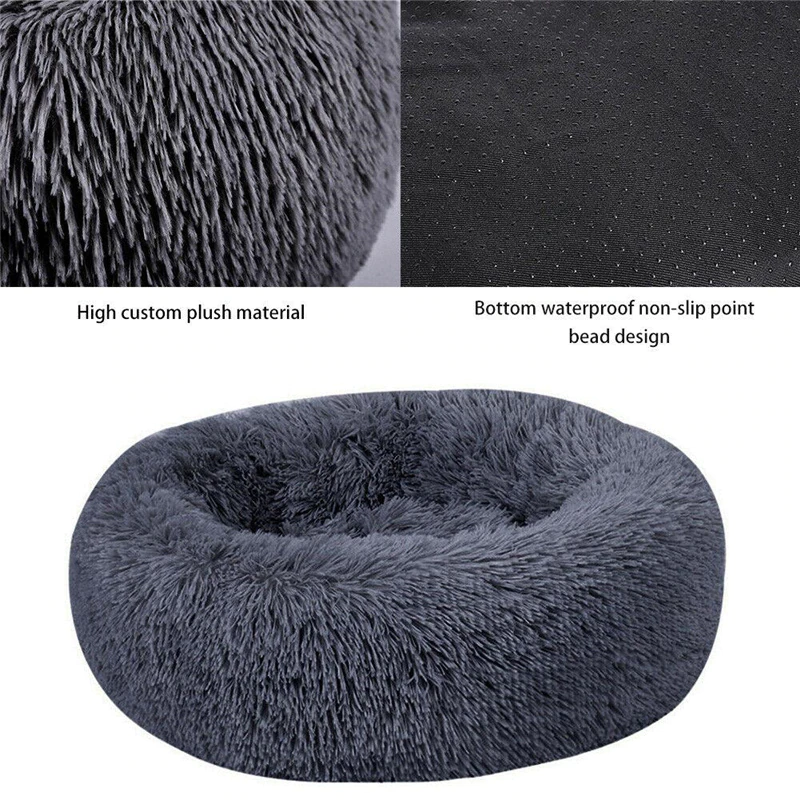 Comfy Plush Pet Bed Instrucitons
To maintain the Comfy Plush Pet Bed and ensure its longevity, follow these simple instructions:
1. Regular cleaning: Remove any loose hair or debris from the bed's surface by using a lint roller or a soft brush. This will help keep the bed clean and fresh.
2. Spot cleaning: For small stains or spills, gently blot the affected area with a clean cloth or paper towel. Avoid rubbing or scrubbing vigorously, as it may damage the plush fabric. Use a mild pet-friendly detergent mixed with water to remove stubborn stains.
3. Fluffing and reshaping: Periodically fluff and reshape the pet bed to maintain its plushness and shape. This will ensure your pet's comfort and prevent the bed from becoming flat or lumpy.
4. Avoid exposure to heat or direct sunlight: Keep the bed away from direct sunlight or ehat sources as they may cause fading, shrinkage, or damage to the fabric.