Made of high-quality materials, this Customized Pet Harness is built to last and features a reflective strip that provides excellent visibility in low-light conditions, ensuring the safety of you and your pet during nighttime walks. With adjustable straps, you can easily find the perfect fit for your dog's comfort, while the sturdy leash attachment point keeps them secure and under control. 
Whether you're taking your furry friend on a late-night walk or just want to add a personal touch to their everyday wear, our Customizable Pet Harness is a must-have accessory for any pet owner.
Stainless Steel D-Ring for leashes
Nylon handle to help lift & secure your pet
Buckle design to easily fit to your pet's size
Personalized velcro name badge
Reflective element for visibility at night
Breathable material for comfortable wear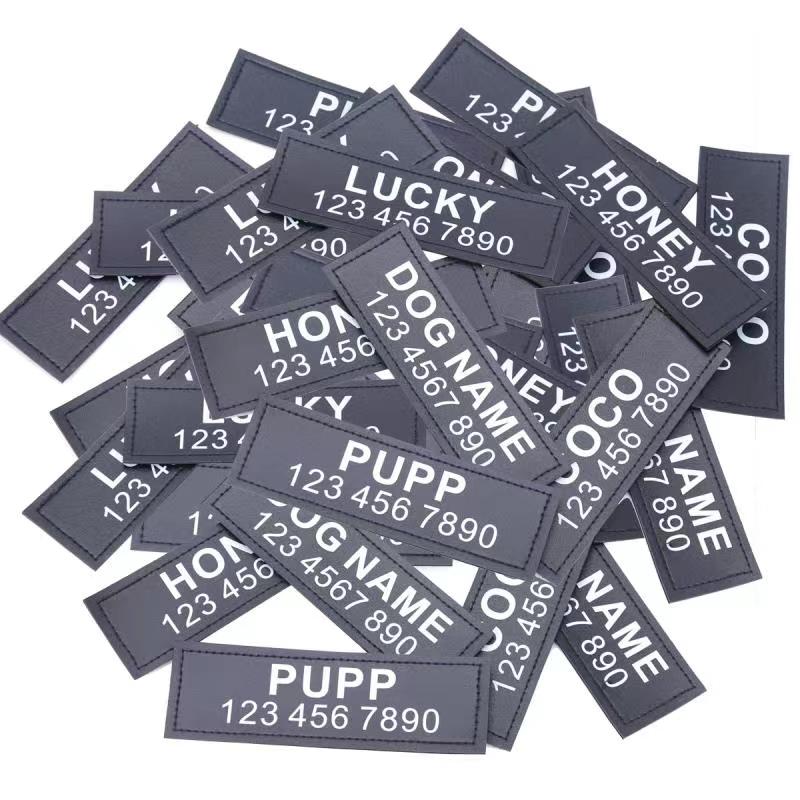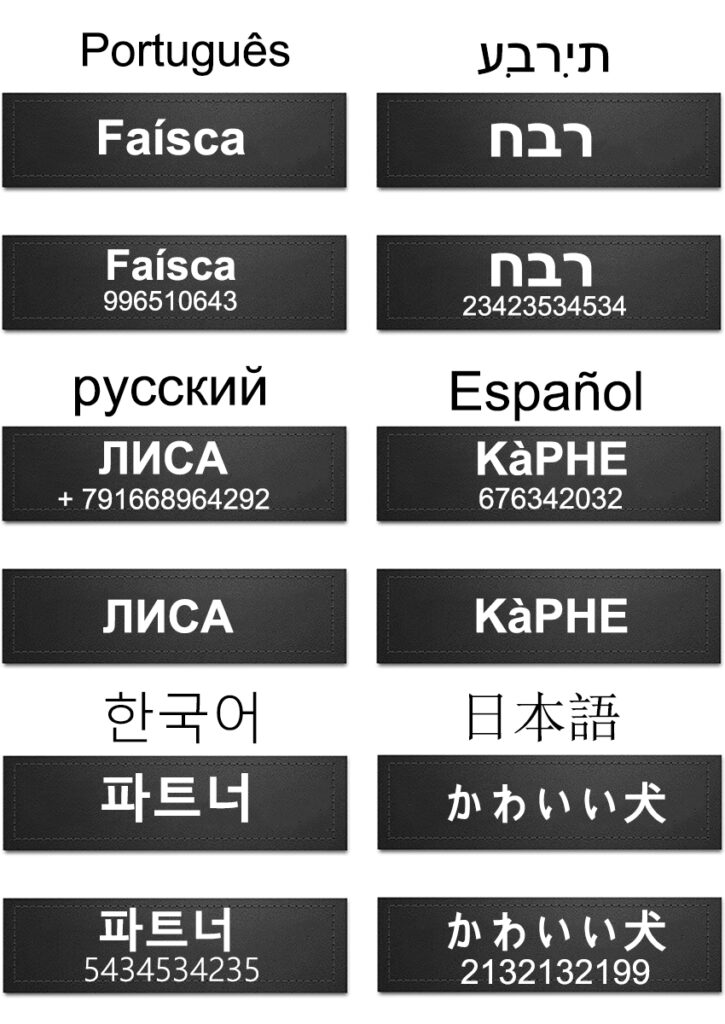 Customized Pet Harness Insturctions
1. Measure your pet: Before ordering, accurately measure your pet's neck and chest girth to ensure the right size. Refer to the size chart provided on the product page.
2. Choose the design: Select the desired color and style of the custom harness that suits your pet's personality and your preferences.
3. Adjust the straps: Once you receive the hardness, unbuckle the straps and place the harness over your pet's head. Ensure the D-ring is positioned on the back.
4. Secure the harness: Insert your pet's front legs through the corresponding leg holes and fasten the buckles around their chest and neck. Ensure a snug but comfortable fit. Avoid overtightening.
5. Adjust the fit: Use the adjustable straps to customize the fit of the harness. Ensure it is not too loose to prevent your pet from slipping out, but also not too tight to restrict movement or cause discomfort.
6. Attach the leash. Once the harness is properly fitted, attached the leash to the D-ring located on the back of the hardness. Ensure the leash is securely clipped to prevent accidental detachment. For best performance, use PetCres's Pet Leash.
7. Practice; Allow your pet to get accustomed to wearing the harness by letting them walk around indoors before heading outdoors for a walk or other activities.
8. Supervise: Always supervise your pet while they are wearing the harness, especially during the initial uses, to ensure they are comfortable and properly adjusted.
9. Clean and maintain: Regularly inspect the harness for any signs of wear or damage.