Take your furry friend on a car ride in style and comfort with our Travel Pet Car Hammock. This innovative product comes in multiple colors to match your pet's unique personality and style.
 The Travel Pet Car Hammock is designed to protect your car's back seat from scratches, dirt, and pet hair while providing a cozy and comfortable place for your pet to relax during the ride. The size of the hammock is 9.84″ H x 15.75″ W and 11.81″ L, making it perfect for small to medium-sized pets.
The durable material ensures long-lasting use and easy cleaning. Installing the hammock is simple and hassle-free, and it will provide a safe and comfortable ride for your furry friend.
Take your furry friend on your next car ride with our Travel Pet Car Hammock, available in multiple colors to match your pet's unique style and personality.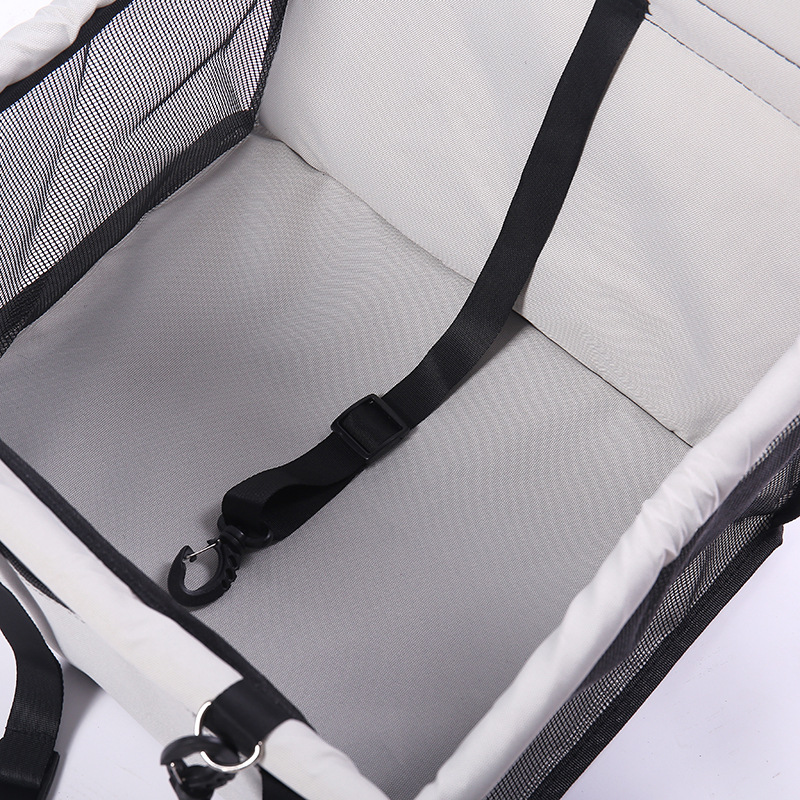 Perfect for small & medium size pets on the go
Prevents seats from getting scratched or chewed on
Easily clean up
Ensure pet stays safe on car rides
Size 9.84″ H x 15.75″ W x 11.8″ D
Safe, Quick and Easy!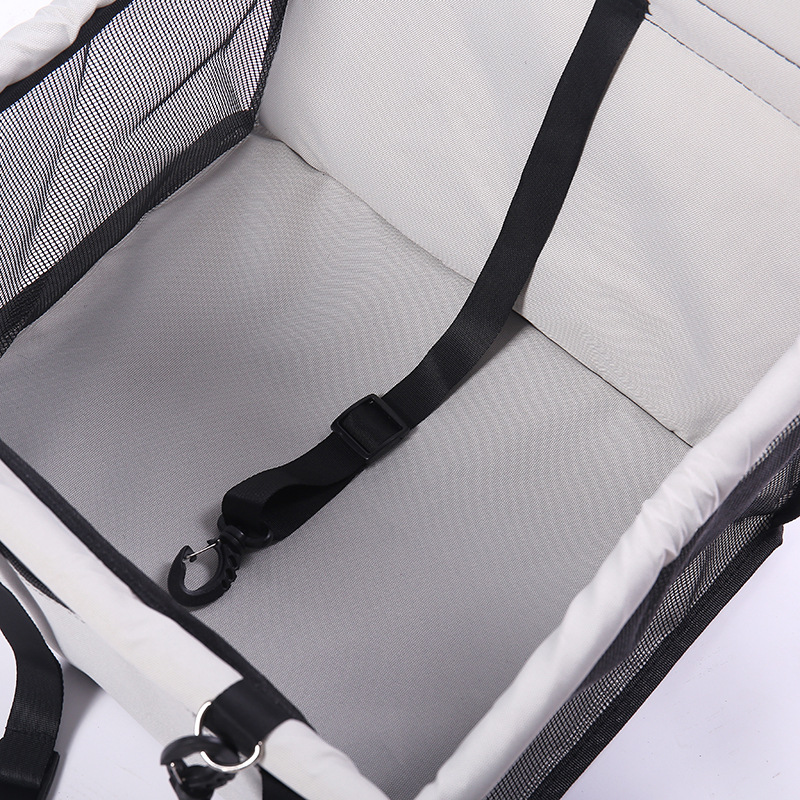 Travel Pet Car Hammock Instructions
1. Set up the hammock: Unfold the car hammock and adjust it to fit the size of your car's backseat. Make sure the bottom is completely flat.
2. Secure the straps: Attach the straps or buckles of the hammock to the headrests of the front and back seats. Ensure a snug and secure fit.
3. Protect your car seats: Lay the hammock flat to create a barrier between your pet and the car seats, preventing them from scratching, shedding, or leaving any mess.
4. Introduce your pet: Encourage your pet to enter the car and get comfortable on the hammock. Provide treats or toys to help create a positive association.
5. Secure your pet: Use a harness or seat belt attachment (sold separately) to secure your pet to the hammock, ensuring their safety during the car ride.
6. Adjust as needed: Depending on your pet's behavior and preferences, make any necessary adjustments to the hammock's position or tension to ensure their comfort.